September - October artist: Christine M. Casarano
Christine M. Casarano is a self-taught acrylic artist with a background in cosmetology, and she recently retired as an esthetician instructor. In addition, she has published poetry and is known for her Christmas cards. She has won an art award in the Park in Maine and also won an award for a Christmas card for the Lawrence Eagle Tribune.
Christine divides her time between the seacoast of New Hampshire and the coast of Maine. Her work has been exhibited in private and at association galleries in New Hampshire and Maine. Christine has always been inspired by the old masters' sense of dark and light, referred to as "chiaroscuro." This is a style developed by the Italian master, Caravaggio. Christine's goal is to paint realism as beautiful as possible, and to learn and grow in her art while doing so.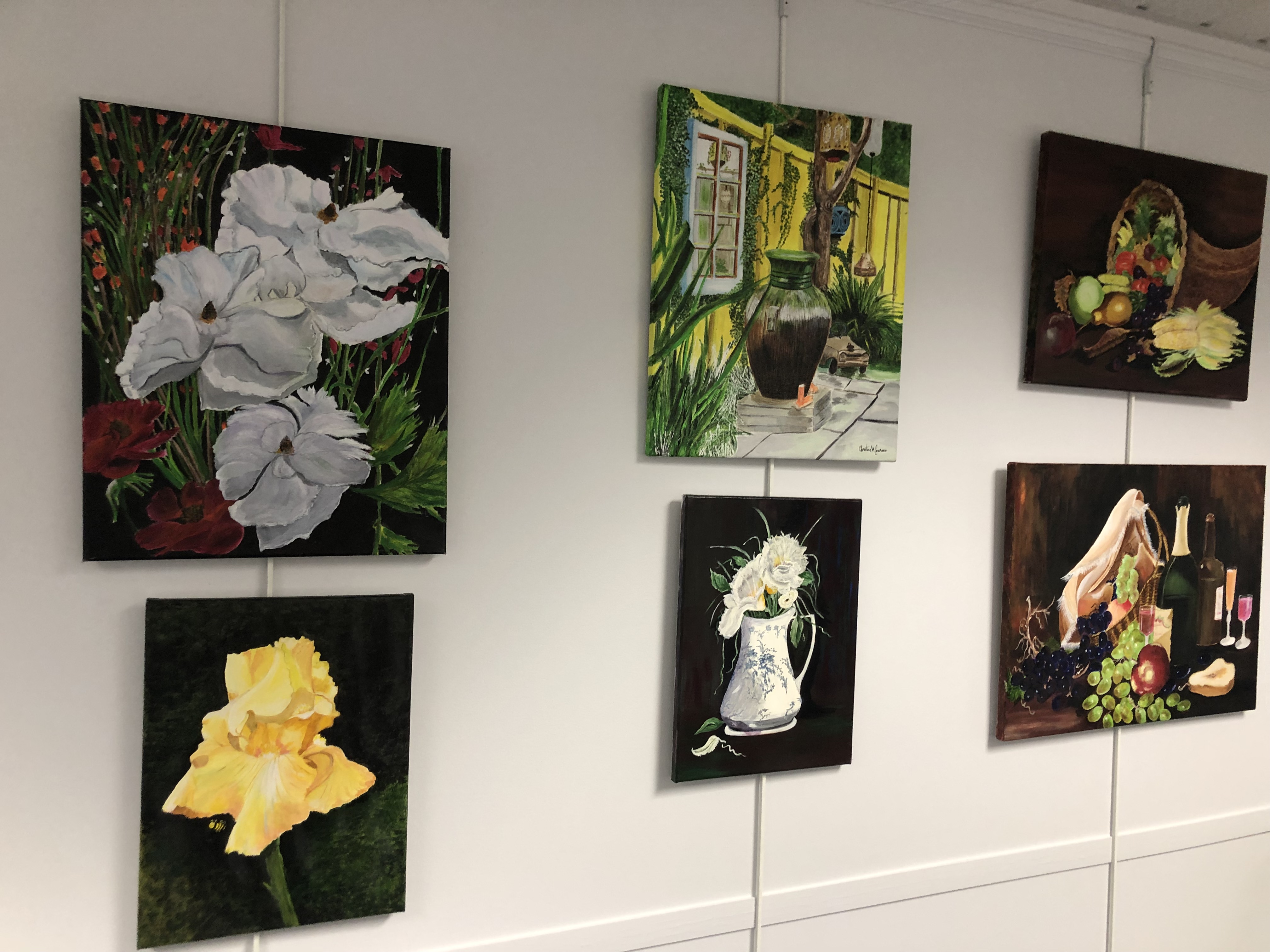 The 2nd floor meeting room serves as exhibit space for local artists.  Displays are shown for approximately 2-month periods and the public is welcome to view them during regular library hours, if the room is not in use for a meeting.
Please contact Julie Watt at the library for more information or to display your work: 603-329-6411
---