May & June Art Display
The award winners from the 2022 Racial Unity Team's annual Art and Poetry Challenge are on display. The theme is  equity.
For more information: https://racialunityteam.com/art-and-poetry-challenge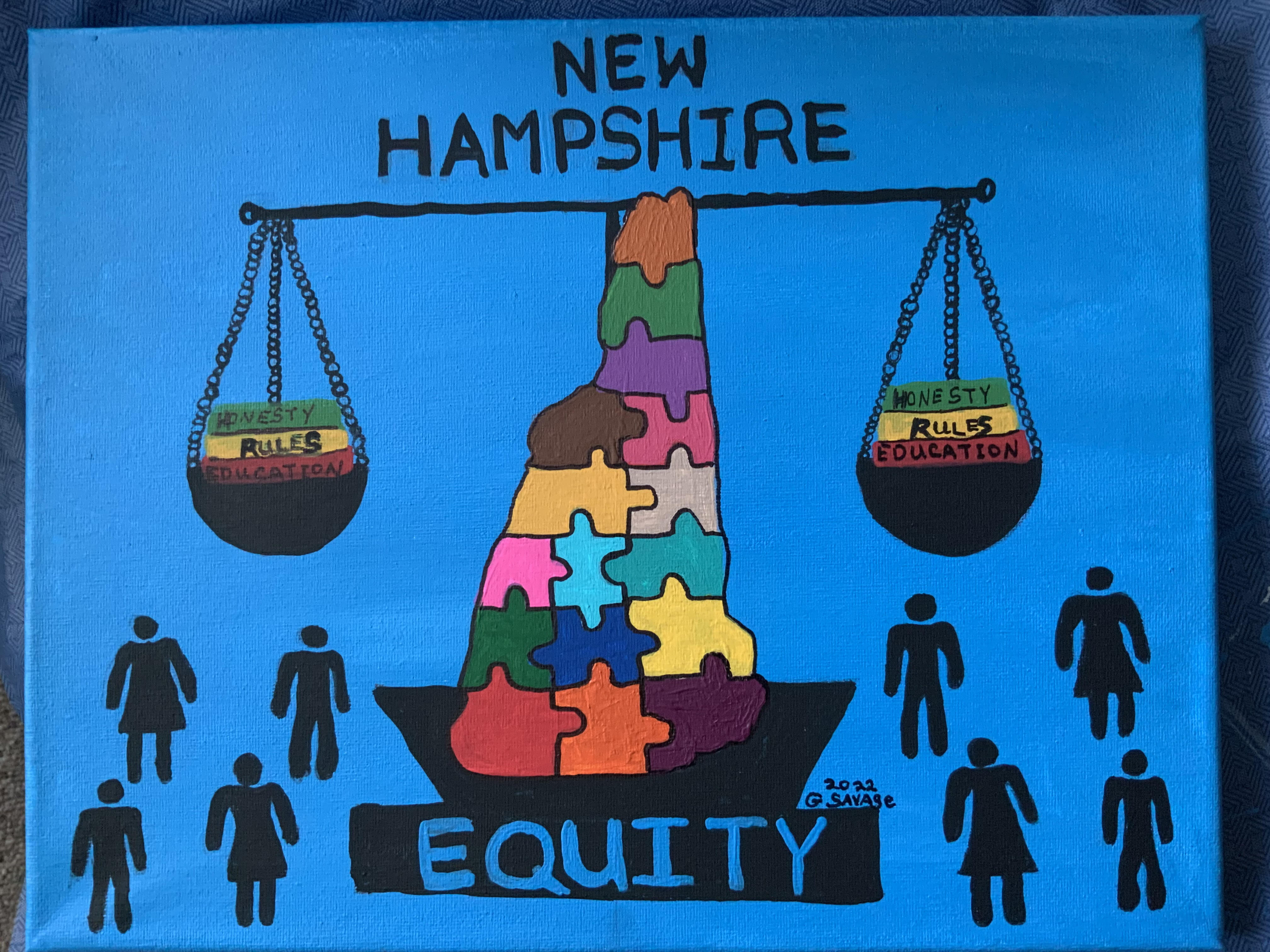 The 2nd floor meeting room serves as exhibit space for local artists.  Displays are shown for approximately 2-month periods and the public is welcome to view them during regular library hours, if the room is not in use for a meeting.
Please contact Julie Watt at the library for more information or to display your work: 603-329-6411
---